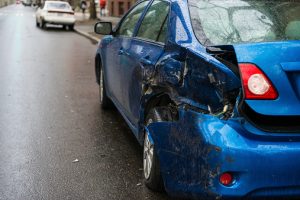 Texas is among the most dangerous in the nation when it comes to hit-and-run accident deaths.
Valley Central reports that Texas hit-and-run-accident deaths are up 30 percent in the last two years. Nationwide, AAA reports that nearly 700,000 hit-and-run crashes have occurred each year for the last decade, with about two-thirds of those killed being either bicyclists or pedestrians.
Texas Transportation Code § 550.022 requires anyone involved in a traffic accident with property damage, regardless of whether the other driver is present, to stop. Violations in property-damage crashes may be misdemeanors, but in cases where injury is caused, a driver may face a felony charge and up to 5 years behind bars. Yet despite the law, many motorists choose to leave the scene of an accident.
Our Houston injury lawyers know how devastating these cases can be for injury victims and their families. Most result in very serious or fatal injuries. After a fatal hit-and-run, loved ones are left to wonder whether a victim suffered, or whether he or she could have survived if the at-fault driver had called 911 and stopped to render timely aid.
Drunk Drivers To Blame; Bicycle and Pedestrians Victimized
The risks in Texas are in part a consequence of a high number of drunk drivers and other risks that consistently cause our roads to rank among the most dangerous in the nation. Motorists who flee the scene of an accident are often afraid of interacting with law enforcement, perhaps because they're driving drunk, driving a stolen vehicle, driving without a license or already have an outstanding arrest warrant.
Suing for Damages after Houston Hit-and-Run
Texas auto insurance law requires all motorists to have automobile liability insurance in minimum amounts of $30,000 injury coverage for each person and $60,000 for each accident. Even among those drivers who are carrying insurance, minimum coverage may not be adequate. As the Texas Department of Transportation notes, "[T]he minimum amounts might not be enough to pay all of the other driver's costs if you're at fault in an accident. Other drivers could sue you to collect the difference. Consider buying more than the minimum limits to protect yourself financially."
However, when a driver leaves the scene and is never identified, recovery options for victims are limited. Among the best options is uninsured motorist (UM) or underinsured motorist (UIM) coverage. This coverage pays bodily injury damages (include medical bills, pain and suffering and disability benefits) and property damage to the policy holder in the event of a collision with an at-fault driver who either has no insurance or has inadequate insurance – and a hit-and-run driver is uninsured by default. Benefits are extended to you, family members, passengers in your vehicle and others who are driving your vehicle with your permission. While it's not mandatory coverage under Texas law, those who do not want it must reject it in writing.
The Insurance Information Institute reports that 1 in 8 drivers are currently uninsured. Many thousands of others are carrying minimum coverage. Texas motorists are at particularly high risk for hit-and-run collisions. Add it all up, and UM/UIM coverage, which will add at most a few hundred dollars to your annual policy premium, is among the most important protections you can buy when it comes to keeping you and your family safe on the road.
If you've been injured, an experienced auto accident attorney at Smith & Hassler can help guide you through the process. Contact us today and find out how we can help you.