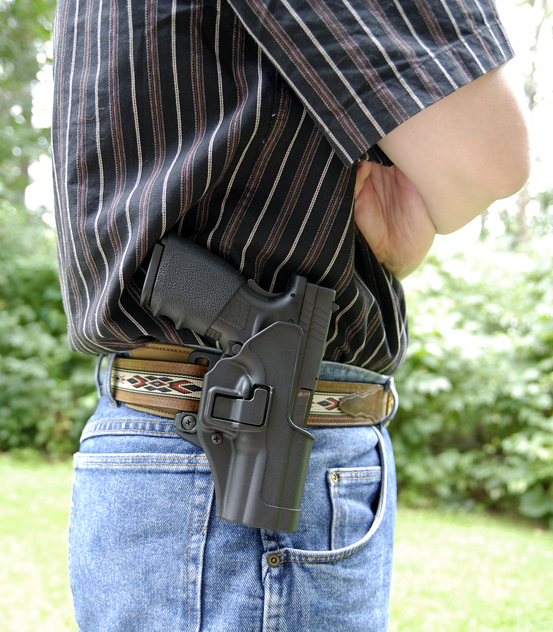 If House Bill 1927 is signed by Gov. Abbott (as he has said he will), then beginning September 1st, Texans will no longer need a permit or license to carry handguns in public.
Previously, Texans who wanted to carry a handgun (whether open or concealed) in public would have to obtain a state-issued License to Carry, which in turn required training, a proficiency exam, and a background check. This new law will allow anyone 21 and older to carry in public without a permit, so long as they are not barred from possessing a firearm in general by another federal or state law (convicted felons, for instance).
At Smith & Hassler, we strongly support the Second Amendment right to keep and bear arms. We are concerned, however, that the new law may lead to an uptick in unintentional shootings, and Texans need to know their rights if they're injured.
Understanding the causes of "accidental" shootings
First, remember that there are no truly accidental shootings. Every firearm-related incident can be traced to a decision someone made to handle or store a gun carelessly. With the right to own a firearm comes the responsibility to handle that firearm in a safe manner, and unintentional shootings result when those responsibilities aren't met. Some of the key principles of firearm safety include:
Assume every weapon is loaded, even if you "know" it isn't.
Muzzle awareness: never point a gun at something you don't intend to destroy.
Trigger discipline: keep your finger off and away from the trigger, outside the guard, until ready to fire.
Be sure of your target and don't shoot until you know what you're shooting at.
Alcohol and gunpowder should never mix.
These principles and more are part of the training required for state-issued permits under the previous law. The LTC training also includes the use of restraint holsters and methods specifically to carry a handgun securely. With the requirement to get a license lifted by HB 1927, there will likely be more people armed with pistols and revolvers in public places throughout Texas who lack this training in firearm safety, creating the potential for more unintentional shootings.
Your legal rights if you're shot accidentally
In general, unintentional shootings are covered under the shooter's homeowner's insurance, if they have it. Firearm safety falls under the more general responsibility property owners have to ensure that their property is safe. Depending on the circumstances, a gun range or trainer may also be held liable for a shooting that occurs due to their negligence. Gun manufacturers are generally not liable for unintentional (or intentional) shootings with their products, since the gun itself did what it was supposed to do; however, if a gun misfires or explodes because of shoddy manufacturing or malfunctioning parts, the manufacturer may be responsible.
Under Texas law, people injured by negligence, including negligent discharge of a firearm, have recourse through the civil justice system. You can pursue compensation for your medical expenses, lost wages, pain and suffering, and other costs that resulted from the shooting. Pursuing accountability through the civil justice system also sends a strong message that we take firearm safety seriously here in Texas.
If you've been hurt in an unintentional shooting, we'd be honored to listen to your story and explore your legal options. The consultation is free and there's no obligation to take any legal action, just candid answers about your legal rights. Contact Smith & Hassler today to speak with an experienced Houston accidental shooting attorney.