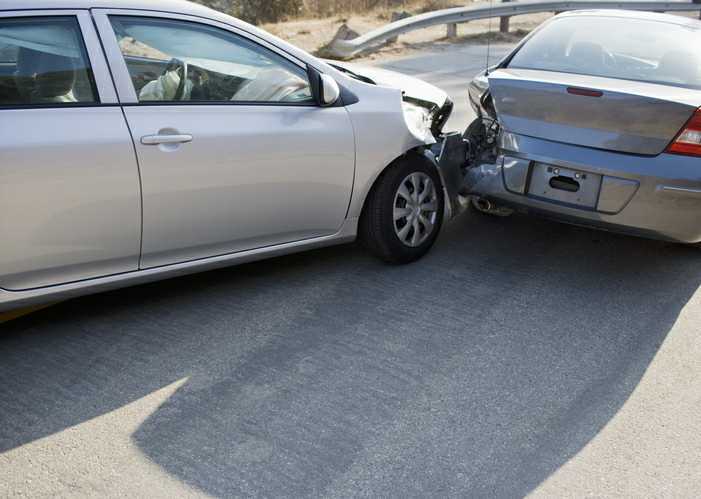 Even though rear-end collisions are the most common type of car accident, no one ever expects to get rear-ended and injured. Rear-end crashes are almost always the result of negligence and typically occur at intersections, stop signs, and during traffic jams. This usually makes establishing fault very easy. For example, if you were hit from behind by another driver while you were legally stopped at a red light, the other driver is almost certainly at fault. The driver who hit you could have been texting, speeding, or driving while impaired.
While establishing fault in a rear-end crash usually isn't difficult, dealing with the at fault driver's insurance company and getting appropriate compensation for your injuries is a different ballgame. That's why it's important that you consult with an experienced attorney who can gather the facts, build your case, and advocate for your best interests.
Linking your rear-end collision to your injury
Rear-end accidents often cause injuries that require medical treatment, even when they occur at low speeds. The most common injury linked to this type of crash is whiplash, which occurs when the victim's head jerks back-and-forth in a rapid, whip-like motion, causing the soft tissue in the neck to become overstretched and damaged.
People who sustain whiplash in a rear-end collision often don't realize that they're injured until days later. Common symptoms include neck pain and stiffness; loss of neck mobility; tenderness in the shoulders, upper back, and arms; tingling in the arms and hands; fatigue; dizziness and vertigo; difficulty focusing; and difficulty sleeping.
If you did not experience these symptoms prior to your accident, your attorney can help prove that your condition was a result of the crash. This is why it's critical that you see a doctor as soon as possible to get a proper medical evaluation and diagnosis. The longer you wait to seek treatment, the easier it will be for the insurance company to argue that your injury isn't that serious.
Whiplash is typically treated with heat and cold applied to the neck, pain medication, and rest. It can take several months to make a full recovery. During that time, you may have to avoid working and engaging in certain physical activities. In high-speed rear-end collisions, it's possible for crash victims to sustain traumatic brain injury, broken bones, lacerations, serious spinal injuries, and damage to internal organs.
Gathering the evidence
Before your attorney negotiates a settlement with the insurance company, your accident should be investigated. Even when it's clear who caused the crash, the other driver's insurance company may try to place some of the blame on you so that they can offer you less in compensation. They may even attempt to blame the weather or roadway conditions for the crash rather than the actions of the other driver.
Furthermore, Texas is an "at-fault" or "tort" state. That means a burden of proof of negligence exists when litigating your case. Through an in-depth investigation, your attorney can find evidence to prove the other driver's negligence caused the crash. Evidence can be gathered by:
Interviewing witnesses and asking them what they saw.
Obtaining electronic records from the other driver's cellphone company.
Measuring the tire marks in the road (or lack of tire marks) to determine how fast the other driver was traveling.
Obtaining video footage from surveillance cameras or witness dashcams, if possible.
Getting a copy of the official police accident report.
Your attorney will also need to calculate the total cost of all your accident-related losses, including but not limited to:
Current and future medical expenses
Lost wages if you can't work
Property damage
Pain and suffering
Contact our Houston lawyers if you were hurt in a rear-end crash
The car accident attorneys at Smith & Hassler have more than 30 years of experience fighting for injured crash victims throughout the greater Houston area. Our passionate and professional legal team is committed to helping victims and their families recover every penny owed to them in compensation. If you were hurt in an accident, contact our law firm online or call us today for a free and confidential case evaluation.