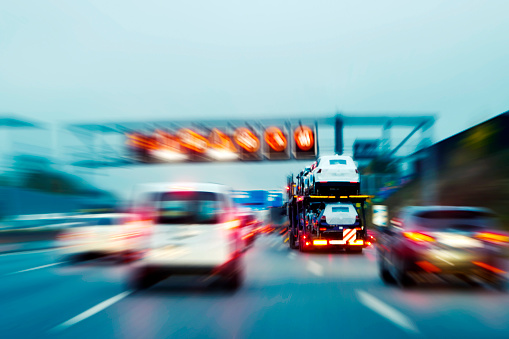 Everyone knows that speeding is dangerous, even those who speed, but some drivers are willing to take that risk in order to reach their destination "faster." Other drivers are under the impression that their speeding will never cause a crash, but national figures speak for themselves.
In 2018, almost 10,000 people were killed in speed-related crashes across the United States, according to the National Highway Traffic Safety Administration (NHTSA). In addition, speeding was a factor in one-third of all traffic fatalities over the past two decades.
In Texas, speeding was a factor in:
670 rural crashes — 88 of which were fatal
2,275 urban crashes — 219 of which were fatal
Where most speeders got tickets
In response, the Texas Department of Public Safety has begun cracking down on speeders in the Houston area, according to the Houston Chronicle. In July alone, nearly 2,000 speeding tickets were issued by law enforcement officers throughout Harris, Chambers, Brazoria, and Galveston counties. The majority of speeding citations were issued on:
Highway 288 in Brazoria County — 316 tickets
Interstate 10 in Chambers and Harris counties — 241 tickets
Interstate 45 in Galveston and Harris counties — 137 tickets
Farm-to-market Road 1960 in Harris and Brazoria counties — 129 tickets
U.S. 290 in Harris County — 103 tickets
Risk factors in speed-related crashes
Speeding increases the likelihood of a fatal crash due to:
Increased risk of losing control of your car
Reduced effectiveness of airbags and seatbelts in a collision
Reduced time and increased distance to stop when a collision is imminent
Increased crash severity
Despite knowing the risks, why do drivers speed? According to the NHTSA, speeding is often driven by:
Aggressive driving caused by traffic congestion
A driver running late
Anonymity or detachment from surroundings
Habitual aggressive driving and disregard for the law or other road users
Drowsy driving
Being under the influence of drugs and/or alcohol
When these drivers fail to acknowledge the potential consequences of the risks they take, their actions can result in someone's injury or death. Luckily, those who are impacted by speed-related crashes have legal options available to them. So, if you or a loved one was hurt in a crash caused by a speeding driver, it is critical that you take immediate action.
Consulting with an experienced Houston car accident attorney is a crucial step in pursuing a strong legal claim against the at-fault driver and his or her insurance company. The legal team at Smith & Hassler Attorneys At Law knows how to get results. We can help you maximize your compensation, so you can focus on recovery. To learn more, contact us online today and schedule your free case evaluation.