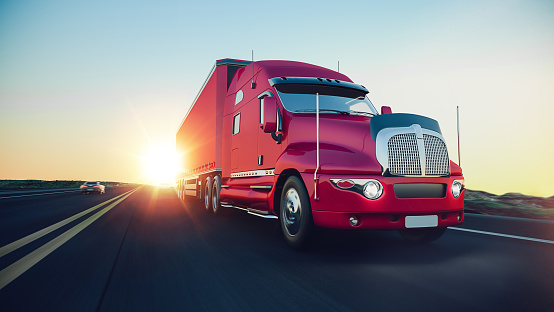 Violations are down but many American truckers keep making mistakes with electronic logging devices that the federal government ordered to replace paper logs in late 2017.
That's according to a story on the Heavy Duty Trucking website.
The installation of electronic logging devices (ELD) in trucks has improved compliance with the federal rules that require recording drivers' hours of service (HOS). The percentage of driver inspections with at least one HOS violation fell to 0.57 percent in June 2019 and to 0.69 percent in April 2018, from 1.3 percent in December 2017.
Successful transfers of electronic logging device data are occurring at a rate of 35,000 monthly, an 80 percent success rate.
A US official said the number of trucking ELD violations could be lower
"There are a lot of drivers that are misapplying the rule," said Joe DeLorenzo, chief enforcement officer of the Federal Motor Carrier Safety Administration.
A lot of the trucking ELD violations found in roadside inspections involve "really simple stuff," such as:
The device failing to transfer log data when requested by an inspector
Improper mounting of the portable ELD
Drivers being unskilled at transferring data using the ELD
Drivers sometimes lacking required documentation during an inspection stop
Keep going over the basics with drivers, DeLorenzo said.
Trucking companies share the blame regarding trucking ELD violations. Common violations include failing to ensure records are accurate, to produce records on request and to review records of unassigned driving or to annotate the record explaining why the time is unassigned.
The Federal Motor Carrier Safety Administration regulates compliance of trucking companies and drivers with hours of service rules. The rules are intended to improve safety on the road by limiting driving time and ensuring drivers are rested.
The federal rules require that drivers work no more than 60 hours over seven consecutive days or 70 hours over eight days.
Drivers must maintain a log for seven days and eight days after, respectively. Drivers may be on duty for up to 14 hours following 10 hours off duty, but they are limited to 11 hours of driving time.
A driver can restart the consecutive-day cycle after taking 34 or more consecutive hours off duty.
Editing or additions to ELD records can be done but these changes cannot shorten the drive time that was listed in the original ELD. Also, the data in the ELD must be recertified and the original records must be maintained.
Trucking companies can request edits after ELD records have been submitted, but annotations are required to explain the edits.
An ELD in size is between a smartphone and a computer tablet. They can be mounted on a truck dashboard and picked up for mobile use.
According to ELDfacts.com, the devices:
Track a driver's hours of work electronically
Must be synchronized with a truck's engine to ensure the truck's drive segments are captured
Transfer data electronically to a manager who can see the logs in real-time.
In assessing trucking ELD violations, it may be helpful to note that the devices perform numerous functions. The devices can record vehicle inspection reports, different states' fuel taxes and driver behavior in relation to speeding, idling and hard braking.
Among benefits trucking companies have seen from ELDs are that they save time by reducing paperwork and they update dispatchers about drivers' status, such as allowing for improved planning for trucking loads.
Contact Smith & Hassler Attorneys at Law in Houston, Texas today for help with issues related to trucking ELD violations and for car, truck and motorcycle crashes.