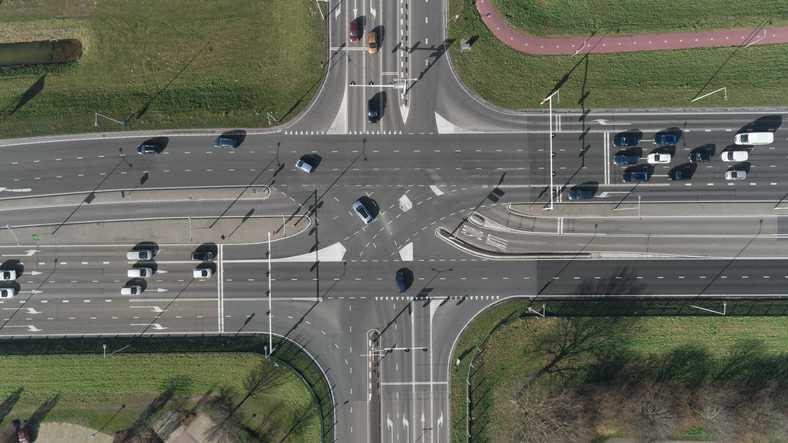 Everybody knows that busy intersections can be dangerous places for pedestrians and bicyclists. One negligent driver can cause an accident that leaves someone seriously hurt. LINK Houston, a non-profit organization that advocates for transportation options for underserved communities, set out to answer one question.
What are the 10 most dangerous intersections for people walking or biking in Houston?
LINK Houston analyzed 12,707 crashes involving pedestrians or bicyclists that occurred in the Houston area from January 1, 2013 to December 31, 2017, using data from the TxDOT Crash Records Information System (CRIS).
So what did they find?
The 10 Most Dangerous Intersections in Houston
Fannin & Pierce (Downtown, near Midtown)
Ranchester & Bellaire (Sharpstown)
Westheimer & S Dairy Ashford (Eldridge West Oaks/Briar Forest)
Long Point & Gessner (Spring Branch West)
Westpark Dr & US 59 South (Gulfton/Mid-West/Sharpstown)
Old Spanish Trail & 288 South (AstroDome Area)
Fondren & West Bellfort (Greater Fondren Southwest)
Bissonnet & Wilcrest (Alief)
West & Airline (Greater Greenspoint)
Bellaire & S Gessner (Sharpstown)
The study found that during the time period analyzed, there were seven crashes involving pedestrians or bicyclists each day on average. There were 618 fatalities and 1,634 people seriously injured.
What types of car accidents happen at intersections?
Houston intersections see countless cars traveling in several different directions every day. Not surprisingly, they are also the location of many car accidents in Houston. One of the most common types are T-bone accidents. The front of one car crashes into the side of another, creating the shape of the letter "T." They often happen when one car is making a turn.
Other types of car accidents happen at intersections, too. They include:
Rear-end accidents – The front of one car crashes into the back of another.
Head-on collisions – One car veers into another lane and crashes head-on into an oncoming car.
Multi-vehicle accidents – There is a chain reaction of crashes at intersection involving multiple drivers.
It only takes one negligent driver to cause an intersection accident that injures a pedestrian or bicyclist – or another driver or passenger. Common causes of intersection accidents include speeding, distracted driving (such as texting), reckless driving, fatigued driving and driving under the influence of alcohol or drugs.
What types of injuries happen in intersection accidents?
People involved in intersection accidents can suffer broken bones or injuries to the head, neck or back. In more serious cases, they can suffer traumatic brain injury or a spinal cord injury. Medical treatment may involve surgery, hospitalization, medication and physical therapy.
Pedestrians and bicyclists are at greater risk of suffering severe injuries because they have no protection in a crash. As a result, recovery from their injuries may take months or even longer. They may even be left with a permanent disability, and medical expenses can quickly add up.
If you were injured in a Houston intersection accident, it's important to talk to a lawyer as soon as possible to protect your rights. Smith & Hassler, Attorneys at Law have been serving the injured in Houston since 1989. We have the experience and resources to fight back against insurance companies and get results. Contact us to schedule a free consultation.