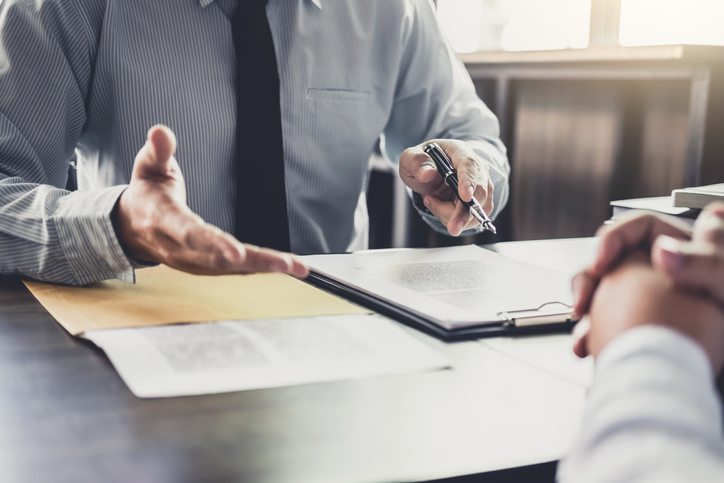 I'm hurt and I need a lawyer, but I can't afford to pay one. What should I do?
We hear this question all the time, and two terms that get thrown around to answer it are "pro bono" and "contingency fee." Here's what you need to know.
What does "pro bono" mean?
Pro bono is a Latin phrase meaning "for the public good." An attorney who does pro bono work does so for free, without any expectation of pay regardless of the outcome, typically for people who can't afford an attorney any other way. Lawyers can work pro bono in more or less any area of law.
Pro bono work is an important part of the legal profession, but it's not the way most personal injury victims get compensation for their losses. There are a lot of costs that go into moving a personal injury case forward—hours of research, hiring experts, court costs, depositions, and more—and law firms that represent injured people need to cover their expenses and keep enough resources on hand to handle the next case. Rather, the legal work that goes into successfully resolving a personal injury claim is usually done on a contingency fee basis.
Okay, so what's a "contingency fee"?
A contingency fee is an arrangement where the lawyer's fee depends on the outcome of the case. When you hire a lawyer on a contingency fee, you agree to pay a percentage of the recovery as the attorney's fee, typically one-third. The lawyer takes on the case at their own expense, paying the costs required to move the case forward. If you don't win, you don't owe your lawyer anything. In other words, the attorney assumes the risk of not getting paid but does not expect to work for free.
Unlike pro bono work, contingency fees are only allowed in certain areas of law, most commonly personal injury, medical malpractice, wrongful death, workers' compensation, disability, and similar. The vast majority of cases we handle at Smith & Hassler are on a contingency fee basis.
Why do personal injury lawyers work on a contingency fee basis?
Nobody plans on getting hurt in a car accident, slip and fall, or other incident. In most cases, people who have a valid personal injury claim are also in a terrible position to afford to pay a lawyer. You're injured, you have medical bills piling up, you're not able to work, you need to repair your car… the last thing you need is a bill from an attorney. We don't want to charge you anything upfront because we believe in equal protection under the law and equal access to the civil justice system. You have rights, and you should be able to exercise those rights regardless of your ability to pay.
Working on a contingency fee also means we're laser-focused on results. We don't get paid by the hour; we only get paid if we can get a positive outcome for our client. We get deeply invested in our clients' cases, share in the victory if they win, and assume the risk if they lose.
In short, when you hire a contingency fee lawyer, you're getting a strong ally and advocate for your interests from start to finish.
What should I keep in mind when hiring a lawyer on a contingency fee basis?
Not every contingency fee agreement is the same. Contingency fees vary from law firm to law firm in terms of the percentage of the recovery to be charged, as well as responsibility for other costs associated with the case (like court costs and filing fees). It's important to understand all those details before you hire a lawyer. When we meet with a prospective client, we put in the time to review the contingency fee agreement in detail, answer any questions and make sure you know what you're signing.
In short, you have nothing to lose by talking to a lawyer about your options, and potentially much to gain. We'd be happy to meet with you and discuss your legal options, as well as our contingency fee agreement, during a free consultation.