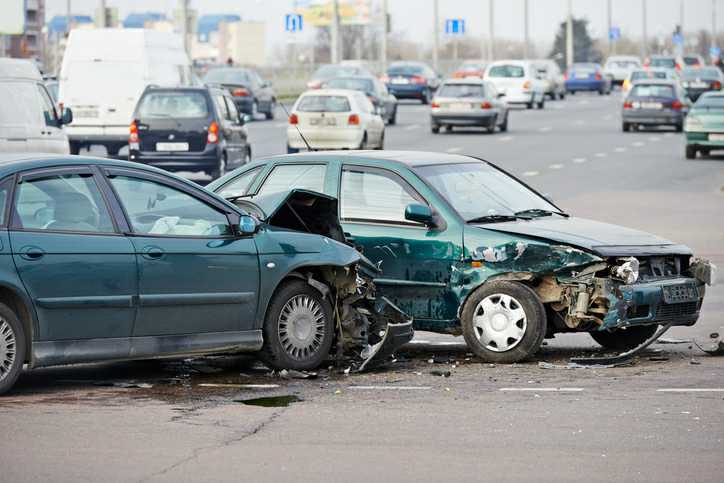 In Houston and throughout Texas, car accidents are a frequent occurrence. People's lives can be changed in an instant. They are seriously injured and need medical treatment. They may not be able to work or take part in their usual activities. The medical expenses add up quickly and they are left to fight with the insurance companies over compensation.
Why do car accidents happen? Most of the time, they are caused by negligent drivers practicing dangerous driving habits.
Distracted Driving
Texting while driving is against the law in Texas, but that hasn't stopped many people from doing it. There are other types of distracted driving, too. Some drivers talk on the phone or read social media posts. Others adjust dashboard controls or use a GPS while driving. There are some drivers who don't see a problem with eating or drinking while on the road.
The problem is that engaging in these or other activities while driving takes the driver's eyes off the road. It may only be for a few seconds, but that is more than enough time for a driver to fail to see a car stopping suddenly, or a car pulling in front of them.
Speeding
We've all seen drivers going way too fast – on the highway, on streets and on back roads. Whether the speed limit is 75 mph or 35 mph, exceeding that limit can easily lead to a crash.
The speed limits are set for a reason. Those are the top speeds at which a vehicle can be driven safely. Traffic conditions can change quickly, and drivers need to be able to respond. Driving above the speed limit makes it more difficult to control a vehicle, making it much harder to avoid a collision if a driver needs to quickly slow down or come to a complete stop.
Reckless Driving
There are many drivers who seem to think that state driving laws don't apply to them. These are the drivers who weave in and out of traffic on the highway. They pass other cars on the wrong side of the road or suddenly change lanes without signaling. They speed up to try to beat the light. If there's heavy rain, they don't even think about slowing down. Then there are the tailgaters who are following much too closely. These are all dangerous driving behaviors that put others at risk.
Driving Under the Influence
Too many people still think they're OK to drive after having a few drinks. Alcohol, prescription medications, over-the-counter medicines and illegal drugs can all have powerful effects. They can reduce the ability to focus, negatively affect judgment and slow reaction times. Driving under the influence of any of these substances greatly increases the risk of a crash.
Fatigued Driving
This can happen when drivers don't get enough sleep or spend long hours on the road. A driver who is fatigued is not fully alert and may be slow to recognize and respond to changes in traffic conditions. Fatigue also slows reaction time, making it more difficult for a driver to prevent a crash with another car.
Since 1989, Smith & Hassler has been fighting for the rights of people injured in car accidents caused by negligent drivers. If you've been injured in the Houston area, contact us to schedule a free consultation.