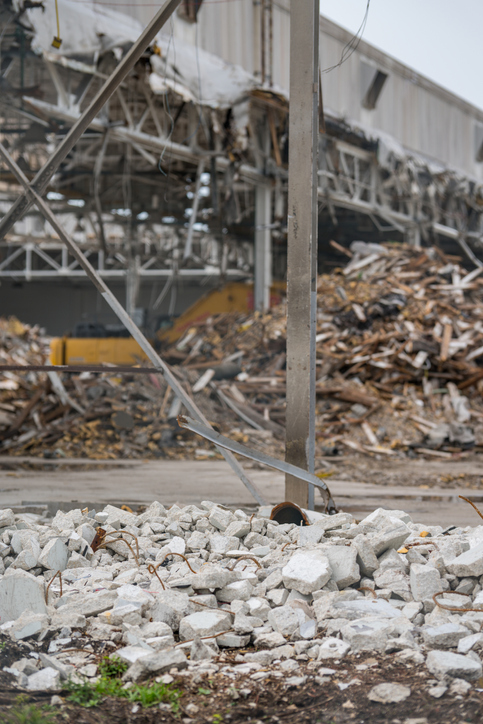 At approximately 4:24 a.m. on Friday, January 24, 2020, a huge explosion ripped through Watson Grinding and Manufacturing's premises, located at 4524 Gessner Road in Houston, TX.
Channel 13 News reports that a propylene tank exploded at the facility and the debris field expands for a half-mile. It appears that the Westbranch neighborhood is most affected. Pictures and videos posted to social media by residents near the site of the explosion show considerable property damage to homes and vehicles, including windows that have been cracked, and glass completely blown out.
Who is most likely impacted by the explosion?
Residential homes most likely to be severely impacted by the explosion are on the following streets:
WEST OF GESSNER ROAD: Talina Way, Hollow Hook Road, Rockcrest Road, Lybert Drive, and Goodrum Road.
EAST OF GESSNER ROAD: Old Brickhouse Drive, Heatherford Court, Lybert Road, Ivy Oaks Lane, Juniper Glen Drive, Lone Brook Drive, Stanford Court, Bridgeland Lane, Valleywood Drive, Sunwood Drive, Rockcrest Road, Cottage Field Road, and Field Stone Drive.
What to do if you were injured by the explosion
Here's what you can do if you were injured by the Watson Grinding and Manufacturing explosion in Houston:
If you have visible injuries, for example from flying glass or structural damage to your home, it's critical that you take good-quality photographs to document your injuries.
The Mayo Clinic's web site explains that a condition called tinnitus, which is noise or ringing in the ears, can result from injury to the ear. Short-term exposure to loud sounds can cause permanent hearing damage. If you were present near the explosion site, by virtue of being closer, you are more susceptible to this type of hearing damage. Tinnitus involves the sensation of hearing sound when no external sound is present. The symptoms include phantom noises in your ears, such as ringing, buzzing, roaring, clicking, hissing and humming noises. If you believe you have suffered damage to your hearing due to the Watson Grinding explosion, see a doctor and report your symptoms as soon as possible.
Seek medical attention for your injuries. You should use your own judgment whether it is necessary for you to go to the emergency room. If you do not think your injuries require emergency medical attention, consider making an appointment with your primary care physician. Your medical records will help document your injuries closest to when the injury occurred.
Do not sign any documents that affect your legal rights. Consult with an experienced personal injury attorney as soon as possible to understand your rights and preserve your claim.
To speak to a personal injury attorney about injuries you suffered due to the Watson Grinding blast, call Smith & Hassler at (713) 739 1250, or 1-800-WIN-WIN1, or visit us online at www.smithandhassler.com.
Smith & Hassler, a Houston law firm, has represented injured people throughout the state of Texas since 1989. Our attorneys possess a wealth of legal knowledge and real courtroom experience. We have earned a reputation in Houston and across the state of Texas for helping victims seek justice and delivering results.