Texas adopts Vision Zero initiative of no fatalities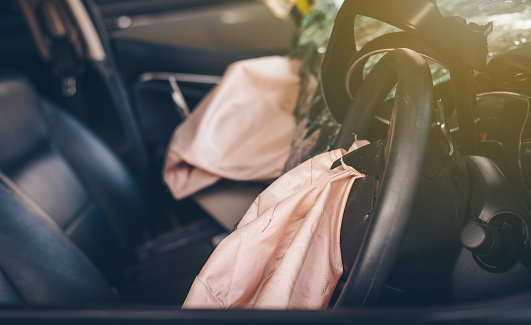 Texas hasn't had a single day when there hasn't been a traffic fatality in nearly two decades. That day was November 7, 2000. Since then, more than 67,000 have died in crashes on Texas roads.
The biggest contributor to Texas's massive death toll is the general attitude and culture surrounding traffic fatalities. The concept that fatal crashes are inevitable rather than preventable only normalizes the problem, thus ousting the possibility of finding solutions. It shows in Texas's per capita traffic fatality rate, which currently exceeded the national average between 2010-2018. What's worse, Texas outpaced other large states such as Pennsylvania, California, Illinois, and New York.
In 2018, approximately 3,642 people were killed on Texas roads — 612 were pedestrians and 69 were bicyclists. High speed limits, dangerous roadway infrastructure, distracted driving, and drunk driving were cited as the leading causes.
Can Texas achieve its Vision Zero goal?
For years, safety advocates have pushed for change. Now, the Lone Star State is finally taking their pleas seriously, according to D Magazine.
Texas transportation officials have launched a new Vision Zero initiative to eliminate statewide traffic fatalities by 2050. Laura Ryan is a member of the Texas Transportation Commission, which oversees the Texas Department of Transportation (TxDOT). She tells The Texas Tribune that the state has become "very numb" to the rate of traffic fatalities.
"This is probably one of the most deadly situations we have in the state, and it's one of the most controllable situations we have in the state. Ninety percent of the deaths that we've had over the 19 years are preventable," said Ryan.
Texas officials have set aside $600 million in funding to widen some roadways, upgrade guardrails, and improve safety conditions for pedestrians and bicyclists. These efforts are only one component of a bigger picture.
A change in infrastructure and driving culture is needed to get to zero deaths
Vision Zero seeks to make infrastructural changes that accommodate all road users, not just motorists. This poses a problem due to Texas's primarily suburban landscape, where pedestrians and bicyclists are left to fend for themselves. Most Texas roadways have been designed to accommodate high-speed vehicular traffic. For pedestrians, crossing the roadway or navigating intersections is particularly risky.
Another major component is education. Serious and fatal collisions should be viewed as preventable, rather than be accepted as something that just happens. Obtaining the goal of zero deaths by 2050 may seem far-fetched, but the pursuit of the goal may have a profound impact on the safety of Texas roadways. Just maybe we'll see another day like November 7, 2000. That feat would be a major milestone for the Lone Star State.
Until then, we will likely continue to see more deaths and serious injuries on our roads. That's why the attorneys at Smith & Hassler are dedicated to fighting for the rights of crash victims and their families.
If you were hurt in a crash or lost a loved one in one, contact our Houston law firm to find out how we can help. We offer free case evaluations and operate on a contingency fee basis, which means you don't pay unless we win your case.