Houston car accident victim not "put back where she belongs" by Farmers Insurance.
Smith & Hassler currently represents "Mary"* in a lawsuit against a Farmers Insurance insured driver who rear-ended Mary in a severe automobile collision in May 2010.  The Farmers insured was driving a Ford Excursion, the largest, heaviest SUV available to the public (Ford Motor Company marketed the Excursion as being bigger than the Chevrolet Suburban).
Mary, who was driving a Toyota Corolla compact car was stopped for a red light in Houston at an intersection.  The Farmers insured smashed into the rear of Mary's Corolla pushing her car completely through the intersection.  As you can see from the picture below, the damage to Mary's Toyota was very significant: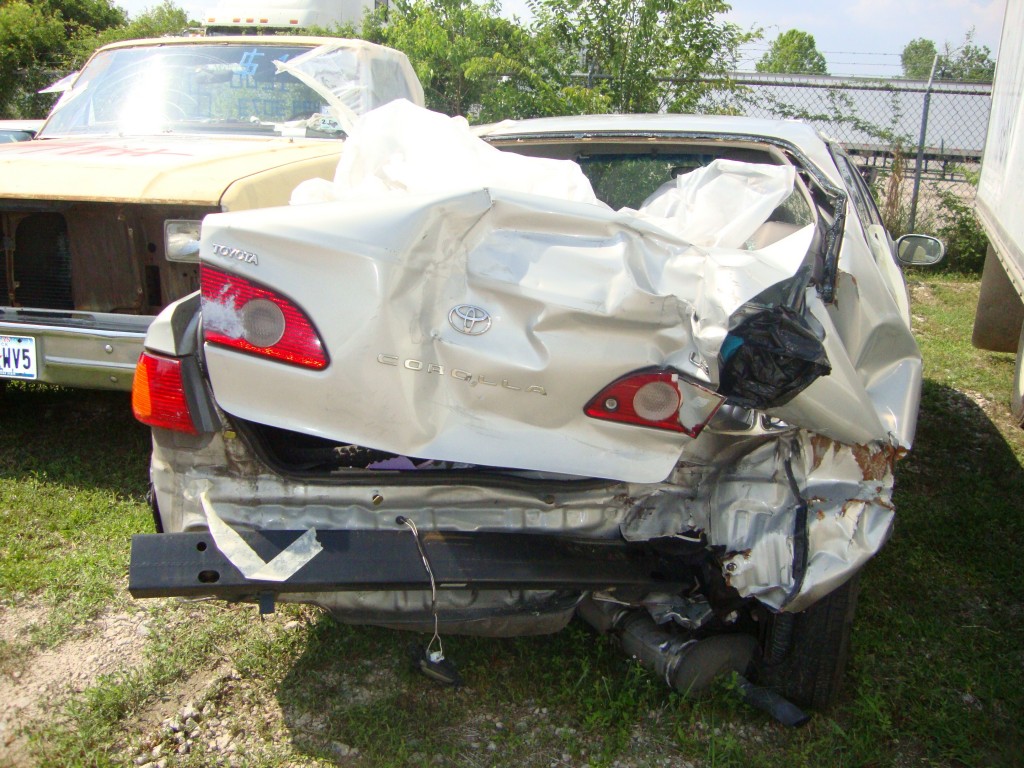 Mary was taken by ambulance to Memorial Hermann Hospital where she was treated for neck and back pain and released that day.  Mary had a total of $11,878 in medical bills for treatment related to the accident.  After the hospital visit Mary had follow up physical therapy and chiropractic treatment.  She stopped seeing her chiropractor in July at which time it was noted she was still impaired, still having pain, and her pain would flare up when she exerted herself.
Farmers Insurance was offered an opportunity to resolve Mary's claim on fair and reasonable terms.  Instead after they were provided a copy of Mary's medical bills, records and photographs of her car Farmers Insurance offered Mary $11,170.
That means Farmers Insurance was taking the position that Mary should pay over $600 of her own medical expenses for being rear-ended by their insured, and should receive zero compensation for several months of physical pain and limitation due to her injuries.
Unfortunately when an insurance company doesn't want to pay a fair settlement, their insured gets sued, which is what happened in Mary's case.
Farmers Insurance's advertising slogan is: "Farmers puts you back where you belong."  Apparently that doesn't apply to Mary.
* Client's name has been changed for this blog post.