Boat tire crashes through woman's windshield on Highway 146
A woman driving in
Baytown
was injured Memorial Day Monday when a tire and wheel came loose from a boat trailer and bounced across the
Highway 146
median into oncoming traffic.
Channel 11's story
says the woman in the red-colored Nissan sedan was not seriously injured but was taken to hospital because she was so shaken by the
accident
. It appears much of the damage was caused to the passenger side, where nobody was sitting. Smith & Hassler has practiced
personal injury law in Houston
for over 23-years and offers potential clients a
free consultation and case review
.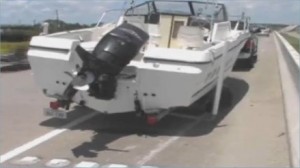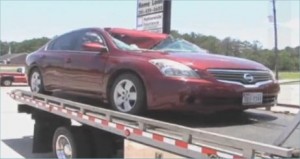 Tags: boat tire, Highway 146, trailer