Driver allegedly runs red light at Scott Street and crashes into HPD patrol car
ABC Channel 13 News is reporting yet another car accident involving an HPD vehicle.  On this occasion a driver allegedly ran a red light at the intersection of Scott Street and the South  610 Loop at around 3:30am, crashing into the front of a marked HPD patrol car. The driver of the SUV was taken into custody for traffic violations and the report indicates the police officers were not seriously hurt. Two female passengers in the SUV were taken to be checked out at the hospital.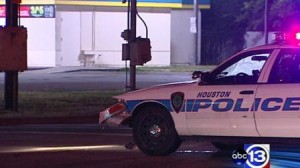 If you, a friend or a family member have been injured in a car accident, Smith & Hassler's experienced personal injury attorneys are available to give you a free consultation either in-person or by phone.  Sometimes people injured in car accident wait before consulting an attorney. They have good intentions: not wanting to seem "sue happy," waiting to see if their injuries will get better or because an insurance adjuster is discouraging them from seeking legal advice (that happens).  It is better to know your rights early in the process and have an experienced Houston personal injury attorney explain the steps involved in car accident injury claim and what you can do NOW to increase the chances of a good outcome.