Houston DUI Crash Kills Lyft Passenger in Clear Lake
Our attorneys break down the legal implications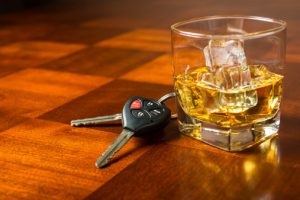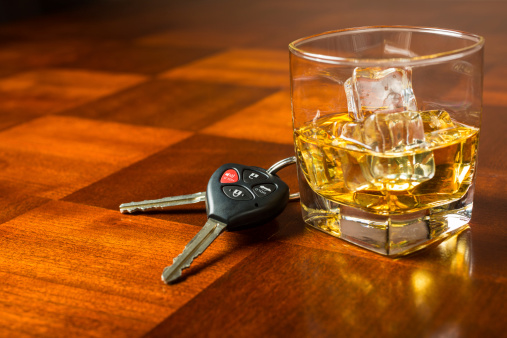 At around 1 a.m. on Friday, March 1, a passenger in a Lyft vehicle was killed in a car crash that also left the Lyft driver in a coma, according to ABC 13.
The crash occurred when a motorist driving a gray Dodge truck hit the rear of another, smaller, pickup truck, kept going through an intersection and slammed into the Lyft vehicle. The passenger in the rear of the Lyft car was killed instantly – less than five miles from his home – and the driver was severely injured.
The driver of the Dodge truck was arrested on suspicion of drunk driving. According to investigators, he failed a field sobriety test.
While this tragic wreck is still being investigated, it raises important questions about legal liability in complex car crashes.
In situations such as this one, the bar can be held liable
According to ABC 13, the driver who caused the accident told officers that "he was pounding tequila shots" at a bar within seven miles of the crash scene. This type of wreck is exactly why bars and restaurants are legally required to "cut off" or refuse to serve patrons who are obviously intoxicated.
The Texas Alcoholic Beverage Code includes a "dram shop" statute; that is, a provision to hold establishments legally responsible for injuries caused by over-consumption of alcohol among their patrons. Under the dram shop statute, it must be proven that the drunk driver was obviously intoxicated to the extent they were a danger to themselves or others and were still sold alcohol. These claims are subject to comparative negligence – for example, if a jury finds that the bar was 60 percent responsible for the accident, then the bar will be held responsible for 60 percent of the damages (financial compensation) awarded in a personal injury or wrongful death claim.
Proving that an establishment failed to follow proper safety protocols in a "dram shop" case is a fairly high bar to clear. In this case, it is apparent that the bar in question has a recent history of negligence – in June 2018, its license was temporarily suspended after a Houston police officer was hit by a driver who had allegedly been over-served alcohol at the bar. Unfortunately, this is not uncommon in dram shop cases. Many bars have a known history of overserving patrons but fail to make a change until it's too late – and someone is seriously injured or killed.
The ride-share situation complicates matters in this accident
In this example, both victims were in a ride-share vehicle – the man killed was a Lyft passenger, and the Lyft driver was left in a coma. Ride-share services, because they use drivers' personal vehicles, can become complex from an insurance perspective. Specifically, most personal auto insurance policies do not cover drivers who are "driving for profit," which generally includes ride-share drivers.
Ride-share services, such as Lyft, carry supplemental insurance that covers drivers when they are involved in accidents not covered by their personal insurance. There is sometimes confusion over which coverage applies – for example, if an accident occurs when a driver is using the Lyft app but is not actively picking up or transporting a passenger. In this case, because a Lyft passenger was physically in the driver's vehicle when the wreck occurred, it is likely that any applicable coverage that Lyft carries should be available to the victims.
The best course of action is to call an experienced attorney
Our hearts break for the families of the victims of this wreck. No one should have to suffer a serious injury or lose a loved one due to negligence or recklessness.
These kinds of wrecks are exactly why it's so important to hold negligent drivers and businesses accountable. Establishments that serve alcohol have a responsibility to their patrons and the public to monitor their patrons' level of intoxication and follow safety protocols. Texans who choose to drink alcohol have a responsibility to make safe decisions, including calling a cab or asking for a ride instead of getting behind the wheel.
Victims of wrecks caused by negligence have recourse through the civil justice system. No lawsuit can bring back a lost loved one, nor truly bring back what was lost after a severe or permanent injury. That said, recovering compensation for a deadly accident can make it easier for families to rebuild. It also sends a strong message that negligence has consequences here in Texas and helps to prevent other families from being similarly harmed.
If you or a loved one was injured in an accident caused by a drunk driver, Smith & Hassler, Attorneys at Law can help. We would be honored to meet with you for a free consultation.