GHSA study calls for treatment for impaired drivers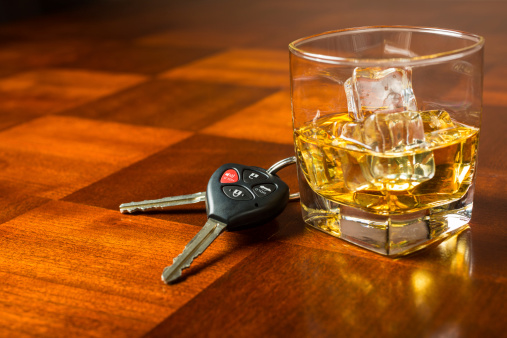 The good news: Drunk driving deaths in 2018 were at their lowest rate – 29 percent – since the National Highway Safety Traffic Administration began compiling the data in 1982. The bad news: A fatality still happens once every 50 minutes, which is about 29 a day.
A report on the subject, "High-Risk Impaired Drivers: Combating a Critical Threat," recently was released by the Governors Highway Safety Association (GHSA) and Responsibility.org, a liquor industry drunk driving prevention group. It says offenders lack self-control while meeting at least one of the following criteria:
Driving with a blood alcohol concentration of 0.15 percent or higher. These drivers were involved in 60 percent of impaired fatalities in 2018.
Driving under the influence of both drugs and alcohol. The number of these drivers has climbed 16 percent in the past 10 years.
Having more than one previous DUI arrest. Repeat offenders are involved in about one-third of impaired fatalities each year.
Fines and jail terms not enough
Obviously, offenders need to be punished, particularly if they cause damage, injuries and, at worst, fatalities. In addition to fines and jail time, the study calls for "individualized justice," which criminal justice experts say is more efficient at deterring bad behavior.
The key, the study says, is treating underlying issues that plague impaired drivers. That means screening, assessment and testing drivers for drugs besides alcohol. Currently, they believe, many drivers escape detection because they are not tested.
"Right now, our approach is to catch, convict and punish the high-risk impaired drivers and then release them. It's a cookie-cutter approach that doesn't treat the underlying problem," said Chris Swonger, CEO of Responsibility.org. "Instead, we need to identify the root cause of each individual's behavior and then determine what treatment, along with sanctions, should be administered so that we break this cycle and prevent impaired driving deaths."
Victims should not have to pay, too
Treating people with substance abuse problems is a noble endeavor. It doesn't help you, however, if you are the victim of a drunk driver. While the offender is getting help for their addiction, you may be injured, out of work and unable to support your family. The bills are piling up while an insurance company, knowing your financial situation, tempts you with a settlement that does not come close to meeting your short- or long-term needs.
You need an advocate, too. The car accident lawyers at Smith & Hassler have been handling cases just like yours in the Houston area since 1989. We will aggressively pursue justice for you and your family. Contact our Houston firm today for a free case consultation. We work on a contingency fee basis, so you pay nothing unless we win your case.