Houston's Vision Zero Effort Seeing Mixed Results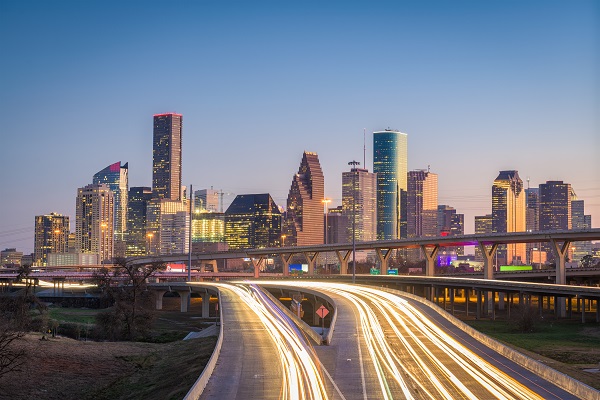 Houston's Vision Zero report for 2022 indicates a slight decrease in traffic fatalities compared to the previous year, but the reduction is modest, and more work still needs to be done. Despite this decrease, over 320 individuals died on Houston's roadways in 2022, and nearly 1,600 others suffered severe injuries in traffic-related incidents.
In concrete terms, the report reveals that eight fewer car accident fatalities were recorded in 2022 compared to the previous year, alongside 28 fewer injuries. While these improvements are encouraging, they are a reminder that Houston is still far from achieving the ultimate vision of zero lives lost due to traffic accidents.
Houston's 2022 Vision Zero report
In 2022, Houston witnessed 323 fatalities due to traffic-related incidents, marking a 2.4% decrease compared to the previous year's statistics. The death toll includes motorists, passengers, pedestrians, and cyclists. The report also revealed that 1,592 people sustained severe injuries while navigating Houston's roadways throughout the year.
Here are other key takeaways from Houston's Vision Zero report:
There were 115 pedestrian fatalities in 2022, an 8.5% increase compared to 2021
245 pedestrians suffered serious injuries, up 11% from 2021.
37 people died in motorcycle accidents, a 9% increase over 2021.
165 motorcyclists sustained severe injuries, marking an 11% increase.
However, there were positive developments as well, as drivers and passengers witnessed a decline in traffic fatalities and serious injuries last year. These findings are notable, especially considering the 20% increase in traffic fatalities from 2020 to 2021. Encouragingly, the number of people who suffered serious injuries decreased from 1,624 in 2021 to 1,592 in 2022, marking a 1.7% decrease.
'No loss of life is acceptable'
In response to the Vision Zero report, Houston Mayor Sylvester Turner emphasized that "no loss of life is acceptable." He highlighted concerns regarding the increasing number of cyclist fatalities in 2023, with 12 bicyclists tragically losing their lives.
However, Turner also noted the positive aspect of the overall reduction in fatalities and serious injuries in 2022. During his eight-year tenure as mayor, the city has implemented significant safety measures, including comprehensive street overhauls and the expansion of multimodal transportation options. These efforts take into consideration the needs of pedestrians, cyclists, public transportation users and other alternatives to personal vehicles.
Street safety projects in Houston
The report highlighted the effectiveness of these safety initiatives by spotlighting five specific street safety projects completed since 2019. These projects involved reducing vehicle lanes, expanding sidewalks, and introducing protected bicycle lanes.
The areas that underwent these transformations include:
Austin Street between Holman and Commerce streets
Bagby Street from Clay to Franklin streets
Gray Street between Bagby and Hamilton streets
Hillcroft Avenue from High Star to Westward streets
McKinney Street between Main and La Branch streets
According to a report by Houston Public Media, all these areas experienced a reduction in crashes, fatalities, and injuries resulting from crashes. Notably, no fatalities were reported among those using protected bike lanes.
More safety enhancements scheduled for Houston
The city's commitment to enhancing safety and accessibility includes the construction of 6 miles of sidewalks and 20 miles of bikeways in 2022. The city has ambitious plans to add an additional 155 miles of bike lanes in 2023, according to the recent Vision Zero report.
"Houston is committed to Vision Zero and making the city more accessible for people of all modes," Turner said. "The results speak for themselves – our comprehensive approach of safety and multimodal planning is making Houston a safer city."
Holding negligent drivers accountable in Houston
For safer roadways in Houston, it's essential not only to focus on preventive measures but also on accountability. When car accidents occur due to negligent drivers, it's important for crash victims to seek justice and accountability through the justice system.
If you or a loved one has been injured in a Houston car accident involving negligence, Smith & Hassler is here to help. Our Houston car accident lawyers understand the physical, emotional, and financial toll a serious accident can have on crash victims and their loved ones. That's why our dedicated legal team is committed to protecting your rights and fighting for the compensation you deserve.
To learn more about how we can help with your potential legal case, contact us today for a free case evaluation.