HPD officer pulls over drunk, hit by another drunk
Last night a Houston Police Department patrol officer had pulled over a suspected drunk driver and was conducting an investigation when the officer's patrol car was smashed by a second suspected drunk driver. This is not a rare occurrence in Houston, and for some reason rather than emergency lights serving as a warning to drunk drivers, the lights seem to draw them in like moths to a flame. The crash happened on Houston's North Loop (coincidentally Smith & Hassler's office is on the North Loop). The officer and suspected drunk driver #1 were reported to be uninjured thankfully, and ABC Channel 13 has video of both drivers being sobriety tested.
If you've been hurt by a drunk driver, in Houston or anywhere else, give us a call and we'd be glad to explain what your legal options are.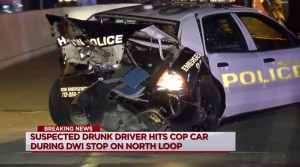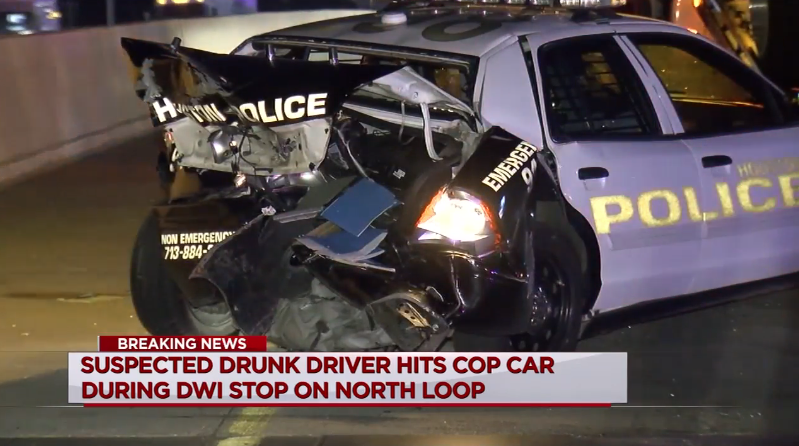 Tags: drunk driving accident, Houston, North Loop, personal injury attorney