Off-duty deputy dies in motorcycle accident on FM 2920 at Kuykendahl
There was a fatal accident Saturday morning between an SUV exiting a Kroger parking lot and an off duty HCSO deputy riding his motorcycle. The deputy was riding westbound on FM 2920 at around 11:00 a.m. when the
SUV pulled into the deputy's travel lane
: he attempted to swerve around the vehicle but was unable to do so. The impact was enough to break the deputy's motorcycle helmet. He was air-lifted to Memorial Hermann Hospital where he passed away. Precinct 4 will handle the investigation of the crash, though on the face of it, it appears the white Chevy Tahoe SUV failed to yield the right-of-way to the deputy's motorbike.
Channel 11's story
.
According to Channel 13's story
, the deputy works at Harris County Jail. The Channel 13 account of the accident is somewhat more detailed: it says the deputy was
thrown from his motorcycle
after hitting the SUV leaving Kroger where he struck another SUV that was in the center turn lane waiting to turn left across 2920.
Smith & Hassler Law Firm
.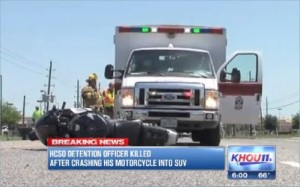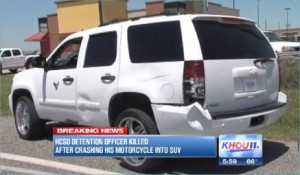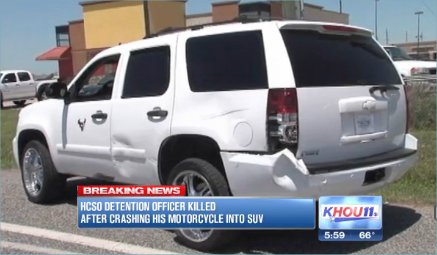 Tags: FM 2920, HCSO deputy, Kuykendahl, motorcycle