Three vehicle accident at FM 1960 and Millstone Drive leaves one dead
Three vehicles collided in Spring, Texas around 7:30 p.m. Saturday at FM 1960 and Millstone Drive leaving one driver dead and another seriously injured.  The vehicles involved were a blue-colored Scion four door car, an SUV and a pickup truck. Detective say the crash sent the pickup truck off the roadway, causing it to strike a utility pole and land in parking lot. The driver of the pickup truck died at the scene, and the Scion driver was taken to hospital in serious condition. Channel 2's article is here.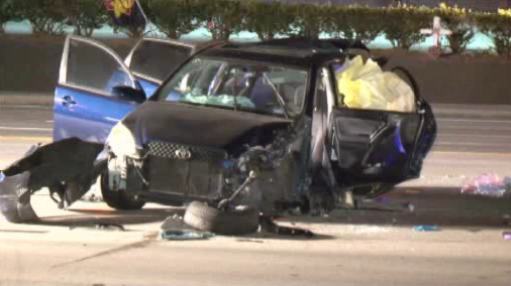 If you have been injured in a serious car accident, Smith & Hassler offers a no-charge consultation, either in person or by phone.  Visit www.smithandhassler.com or call 713 739 1250 to speak to an attorney.
Tags: car accident, FM 1960, Millstone Drive, Scion, Spring