Trench collapse kills worker
A worker was killed yesterday when a 15-20 foot deep trench he was working in collapsed, burying him.
The crew was working to repair a broken water main near Longenbaugh and Oakfield Glen. The trench wall were not properly shored-up said Houston Fire Department, and the soft mud walls of the trench gave way while two workers were in the trench. One man was able to crawl out after the collapse but his co-worker was completely buried. It took rescue units several hours to reach the trapped man because the trench had to be properly supported before firefighters could enter. Neither worker's name has been released; presumably OSHA will investigate since the accident involved a workplace fatality.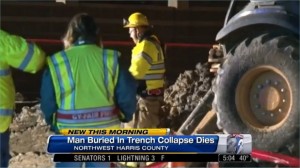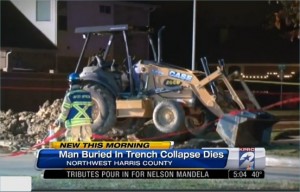 Tags: construction worker, Longenbaugh, Oakfield Glen, trench collapse