TxDOT to Move Forward with I-45 North Houston Highway Improvement Project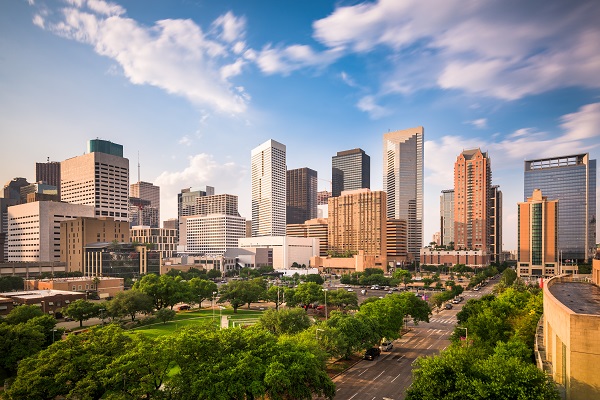 The Federal Highway Administration (FHWA) and the Texas Department of Transportation (TxDOT) have signed a Voluntary Resolution Agreement (VRA) to address the FHWA Title VI investigation of the I-45 North Houston Highway Improvement Project (NHHIP), which in turn lifted FHWA's pause on the project.
According to a March press release by the FHWA, the actions in the VRA will be performed in addition to and/or in compliance with the mitigation actions already committed to by TxDOT, as contained within the Record of Decision (ROD), including:
Twice Annual Public Meetings through Design and Construction;
Mitigating Displacements, Relocations, Housing, and Other Community Impacts;
Drainage Improvements to Reduce Flooding;
Parks, Open Space, Trails, Pedestrian and Bicycle Facilities;
Community Access During Construction;
Highway "Footprint" Reduction;
Structural Highway Caps;
Air Quality Mitigation; and
Meaningful Access for Persons with Limited English Proficiency (LEP).
"This agreement moves forward an important project, responds to community concerns, and improves the North Houston Highway Improvement Project in ways that will make a real difference in people's lives," Federal Highway Administrator Shailen Bhatt said in the press release. "Through this agreement the community will have a greater voice in the design and throughout the project's life cycle. We have lifted the pause, and with FHWA oversight, TXDOT may proceed with design and construction."
What is the 1-45 project in Houston?
The I-45 North Houston Highway Improvement Project (NHHIP), with a price tag of $9 billion, aims to completely reconstruct the interstate between downtown Houston and the North Sam Houston Tollway to meet federal safety standards and enhance mobility. The project will not only improve safety but also increase transportation options through the addition of four non-tolled managed lanes.
Furthermore, bicycle and pedestrian features along frontage roads, cross streets, and trails parallel to bayous within the right of way will provide increased mobility for non-motorized forms of transportation. The project will also incorporate detention ponds, pump stations, and other flood mitigation tools to combat Houston's notorious flooding issues.
The project will also have a positive environmental impact through less congested traffic and reduced idling cars, among other mitigation measures. Overall, the NHHIP is a comprehensive infrastructure project that will modernize one of Houston's major thoroughfares and improve both safety and mobility.
"This portion of I-45 was built in stages in the 1950s and 1960s and the design remained essentially the same while the area population has doubled," TxDOT executive director Marc Williams said in the press release. "The reconstruction of I-45 will address mobility needs for people and freight, while also improving safety and a number of environmental mitigations that include critical measures to improve storm water drainage. Considering the recently executed agreements with Houston Mayor Sylvester Turner, Harris County, and now the FHWA, we are excited to get this critical infrastructure project moving with our partnering agencies."
Car accident attorneys fighting for Houston's injured
I-45 is among the deadliest highways in Texas, so any improvements are crucial for public safety. However, the proposed improvements under the NHHIP have been hotly debated, with concerns raised about their potential negative impact on the surrounding community. Despite the controversy, the need for increased safety and mobility on I-45 cannot be overstated.
Unfortunately, only so much can be done to prevent serious and fatal car accidents on I-45. Remember, it only takes one careless driver to cause a crash with devastating consequences for those involved.
If you were injured or a loved one died in a serious crash on I-45 or any other highway in Texas, it is important to seek the advice of an experienced car accident lawyer. An attorney can help you understand your legal options and guide you through the process of seeking justice and financial compensation for any injuries or damages you may have suffered.
At Smith & Hassler, our Houston car accident attorneys can help you navigate the complex legal system and work to ensure that you receive the compensation you deserve under Texas law. To learn more about how our law firm can help you, contact us today for a free case evaluation.