3 People to Talk to After a Car Wreck — and the 2 People to Avoid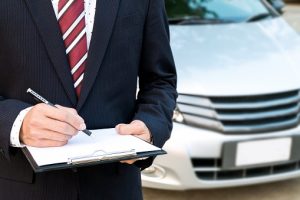 Following a car wreck, figuring out the people you may have to talk to can be confusing and overwhelming. The people you discuss your crash with seem friendly and trustworthy, but how do you know who is really looking out for your best interests? More importantly, how do you know who to trust — and who to avoid?
Our Texas car accident lawyers recommend the three people you should talk to after a crash, as well as the people you should not speak to.
Who you MUST talk to
Your insurance company
Under the terms of your auto insurance policy, you must promptly notify your insurance company of a collision, even if you are not planning on making a claim with your own insurance company. Stick to the facts, but be cautious not to provide too many details, because anything you say could be used against you to reduce compensation or deny your claim. If possible, speak with an attorney before contacting your insurance company.
The police
Even if you were involved in a minor crash, it's always a good idea to call the police. An officer will examine the scene and provide a non-biased police report, which is absolutely key to pursuing a successful car accident claim. A police officer will make sure any on-scene disputes are settled and all parties are treated fairly.
Your doctor
When pursuing a personal injury claim after a car wreck, a consultation with your doctor can make a big difference. Even if you feel OK after a crash, you should always seek medical attention. Conditions that don't produce any immediate symptoms can still be serious. Most commonly, the symptoms of whiplash and concussions may take time to materialize. One of the biggest mistakes people make is believing they can just walk it off. Not only can immediately consulting with a doctor prevent a lot of future complications, it can connect your injuries to the crash, which is key to being compensated for medical bills.
Who you should NOT to talk to
DON'T talk to the other driver
We're not suggesting that you ignore the other driver after a crash. You must trade your insurance information, name, and phone number with the other driver. It is important, however, not to discuss details as to why the crash occurred. You could slip up and say the wrong thing, which can later be used against you.
Even if a crash appears to be your fault, or involved some contributory negligence, only a thorough investigation can determine the cause.
DON'T talk to the other insurance company!
One of the biggest mistakes people make after a crash is talking to the other driver's insurance company. They will likely contact you and may pretend to be on your side. These tactics are meant to convince you to say the wrong thing, which can later be used to hurt your claim. They may also try to get you to accept a settlement offer, which only covers a small portion of your medical expenses and lost wages. Don't fall for it.
It's best to not talk to the other driver's insurance company at all. If they try to contact you or ask you any questions, it's important that you first consult with an attorney.
The person you should ALWAYS talk to!
The experienced Texas car accident lawyers at Smith & Hassler Attorneys At Law can make sure you meet all your insurance form deadlines and help you find the right doctor. They're also the best line of defense against harassment and unfair accusations of negligence from the other driver's insurance company. Just refer them to your car accident attorney from Smith and Hassler, and we'll handle the rest.
Legal services at Smith and Hassler are free unless we win your case. Our payment comes out of your settlement – there are no out-of-pocket costs.
Don't hesitate. Contact us today to schedule your free consultation.