Car stalled on 290 causes 8 vehicle chain reaction wreck
Channel 2 is reporting that 8 vehicles were involved in a chain reaction collision that temporarily shut down US 290 this morning. The accident happened at around 6:20am on westbound US290 near 43rd street. Apparently a vehicle that had engine trouble had stalled in the middle lane and vehicle traveling behind could not stop in time, which resulted in a chain reaction style rear-end collision. The stalled vehicle that initiated the sequence of events apparently left the scene and witnesses were unable to give police a description of the vehicle. Two people were taken to hospital with reportedly minor injuries and no citations were issued according to the article.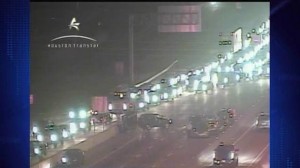 Unsure of how to handle an insurance claim for personal injuries you have suffered in a car accident?  Don't rely on the insurance adjuster handling your claim for advice…they have a conflict of interest! The less adjusters pay on injury claims, the more profitable their company remains. Insurance adjusters want to settle automobile accident injury claims as quickly as possible so they can cut-off the insurance company's liability for additional medical bills and close their file.  Since Smith & Hassler was founded in 1989 by Michael Smith and Al Hassler, this law firm has practiced exclusively in the area of personal injury and has handled thousands of car accident injury cases.  Call Smith & Hassler for a free consultation AS SOON AS YOU CAN AFTER YOUR CAR ACCIDENT—get advice from someone with your best interests at heart.  There is no charge for an initial consultation with one of our personal injury attorneys.