Head-On Collisions On Houston Roads: Our Attorneys Discuss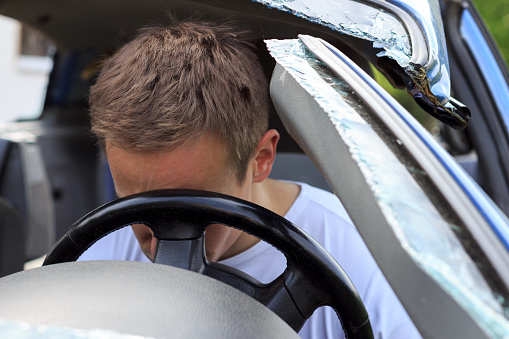 When two vehicles traveling in opposite directions crash into each other, you have a head-on collision. They don't happen often on Houston roads, but when they do, they can result in life-threatening or fatal injuries.
Head-on collisions can often be difficult to predict and thus difficult to evade. They usually happen on undivided roadways with frequent curves, especially in rural areas. However, they can happen on busy city streets as well.
Head-on collisions are most commonly caused by:
Drunk or drug-impaired drivers
The higher the impact, the more severe the injuries
According to The Car Crash Detective, severe or fatal injuries are highly likely in a head-on collision on roads with a speed limit higher than 43 mph. While your vehicle's front end, seatbelt, and airbag may absorb much of the impact in a head-on collision, they can only do so much to protect you.
Additionally, the damage in a head-on collision at an impact of 80 mph can be four times more devastating than one that occurs at 40 mph. That's because your vehicle's front-end frame and interior safety features will no longer be effective at that speed.
Your vehicle could be crushed and you could be trapped inside. Even worse, a high-impact head-on collision could cause you to be ejected from your vehicle. If you survive, you're likely to sustain:
Cuts, bruises and lacerations
Severe internal organ damage
Mental and emotional trauma
The aftermath of a head-on collision
Recovering from a head-on collision can be a lengthy, costly and emotionally exhausting process. You will most likely endure months of physical therapy, pain medication and surgery. The damage can be so severe that you may never be the same again.
When filing a crash claim, you will need the help of an experienced Houston auto accident attorney. That's because determining which party was at fault in a head-on collision can be very difficult.
The driver who struck you may have been distracted, driving recklessly, or driving impaired. Perhaps the other driver was side-swiped by another vehicle in a multi-lane road. Or a vehicle defect caused your head-on collision.
The attorneys at Smith & Hassler will work tirelessly to investigate your crash and use crucial evidence to support your claim. Contact us today to schedule a free case evaluation.