Wrong way driver killed in head-on crash on Crosby Freeway near Sheldon Road
A wrong-way driver was killed Monday June 13 when he veered into oncoming traffic on the Crosby Freeway near Sheldon Road at around 12:35PM. Three vehicles were involved in the accident and the driver of one of the vehicles struck by the wrong-way motorist was seriously injured and had to be taken by life flight helicopter to Memorial Hermann Hospital for treatment. The male driver was headed eastbound on the Crosby Freeway when he entered the oncoming lane, hitting one car and pushing it into a third vehicle. Click2Houston.com's report states it isn't known at this time why the driver crossed into oncoming traffic.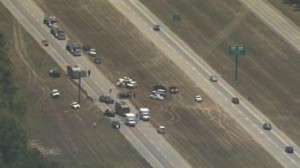 A car accident is a very disruptive event for most people.  A damaged vehicle may mean you cannot get to work, grocery shop, take your kids to school or sporting events, and so on.  Injuries may mean you are unable to work, hence unable to support yourself or your family due to lost wages.  And not only are you missing income because you are unable to work, but you now have unexpected debts for medical treatment, sometimes in the tens of thousands of dollars.  Dealing with all of these challenges at once can feel overwhelming, particularly if you have never been involved in an accident before.  If the at-fault driver had insurance, you are probably dealing with requests for information from the insurance company too.  Smith & Hassler firmly believes that the earlier in the process you get sound advice from an experienced personal injury attorney who is willing to listen to you, answer your questions and provide you guidance, the better.  The insurance company will press you early on to give a recorded statement about the accident, your injuries, your medical history and more: don't do it, the statement is for their benefit, not yours.  You can call or email Smith & Hassler any time for a free consultation on your car accident injury claim.